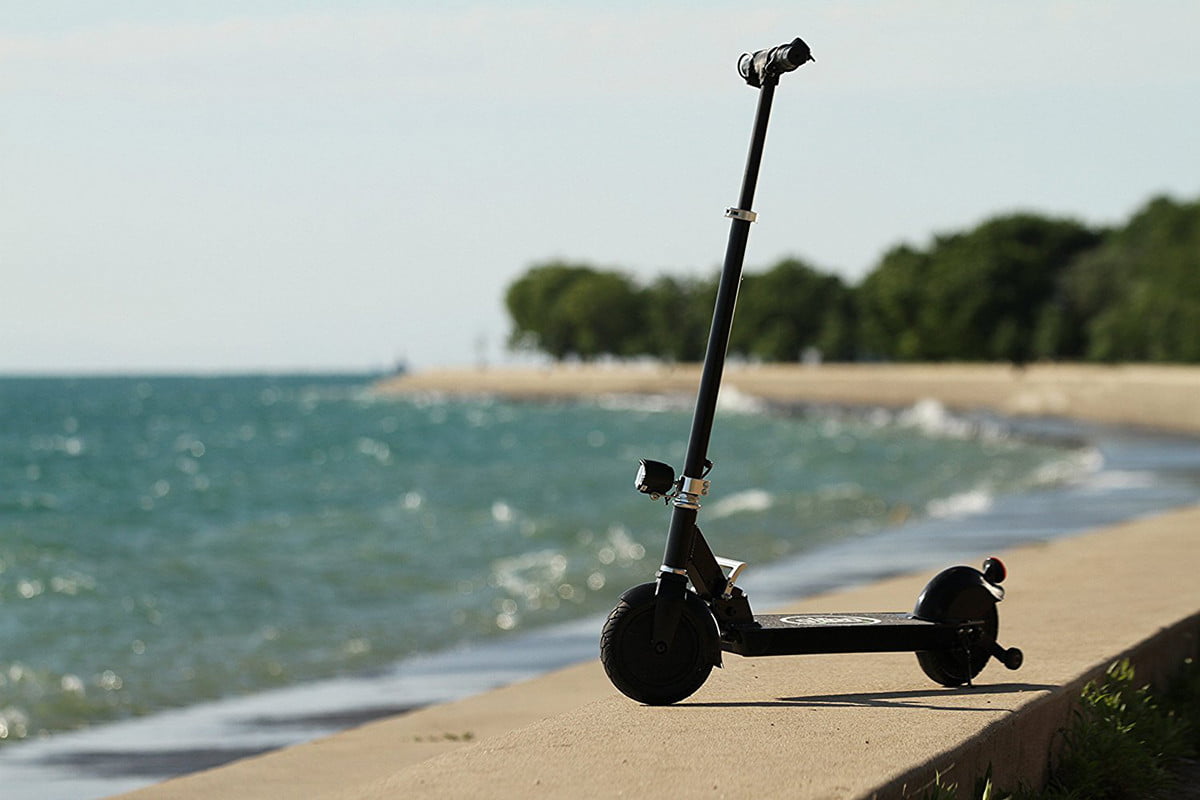 By Patrick Daniels
As of now, the grid and recharging stations needed to support tens of millions of electric cars on ourhighways and byways is years away. In the meantime, however, there is a wealth ofelectric scooters availableto help you minimize your carbon footprint and reduce your greenhouse emissions. Plus, unlike electric cars, these electric scooters come with a lower price tag, and many of them can be readily used in most jurisdictions without having to purchase an insurance policy. Below are a few of our favorites, from Jetson to Electric Works.

Lightweight and affordable, Ecoreco's scooters come in a wide variety. The company's newest addition — the Ecoreco S5 — is an urban commuter's dream. Weighing in at 30 pounds and sporting a slim, collapsible chassis, finding a spot for it on the bus or under your desk won't be a problem. With a customizable max speed of 7, 12, or 20 miles per hour, and a running distance of 10 to 20 miles per charge; this scooter will get you where you need to go quickly and reliably. With its included safe-start throttle, three stage braking, LED lights, and mounts for your gadgets; Ecoreco's S5 is a great choice for anyone looking to hack their commute without breaking the bank.
Max Speed
Max Distance
Charge Time
Motor Wattage
Weight
Max. Rider Capacity
20 mph
10-20 miles per charge
2-5 hours
700-watt
30 pounds
250 pounds
Buy onenow from:

helps readers keep tabs on the fast-paced world of tech with all the latest news, fun product reviews, insightful editorials, and one-of-a-kind sneak peeks.